The Luxury Picnic Company is certainly best known for our exquisite picnic events and delicious picnic catering. Whether you are looking for a picnic company to help curate an amazing picnic experience from setup to pack-down or you simply want a delivery of some picnic hampers, we can do it all and we are happy to work to your event brief and budget.
We have three curated picnic packages to choose from or, for those looking for something more elaborate, feel free to give us a call or email us and we'll try our best to bring your picnic vision to life.
A beautiful picnic setup perfect for special occasions and making unforgettable memories.
The Formal Picnic setup includes:
Picnic Blankets
Comfy Cushions
Pallet Style Table, Seasonal Greenery & Flowers
Cutlery
Crockery
Glassware
Napkins
Bluetooth Speaker
Prices start at £36pp exc VAT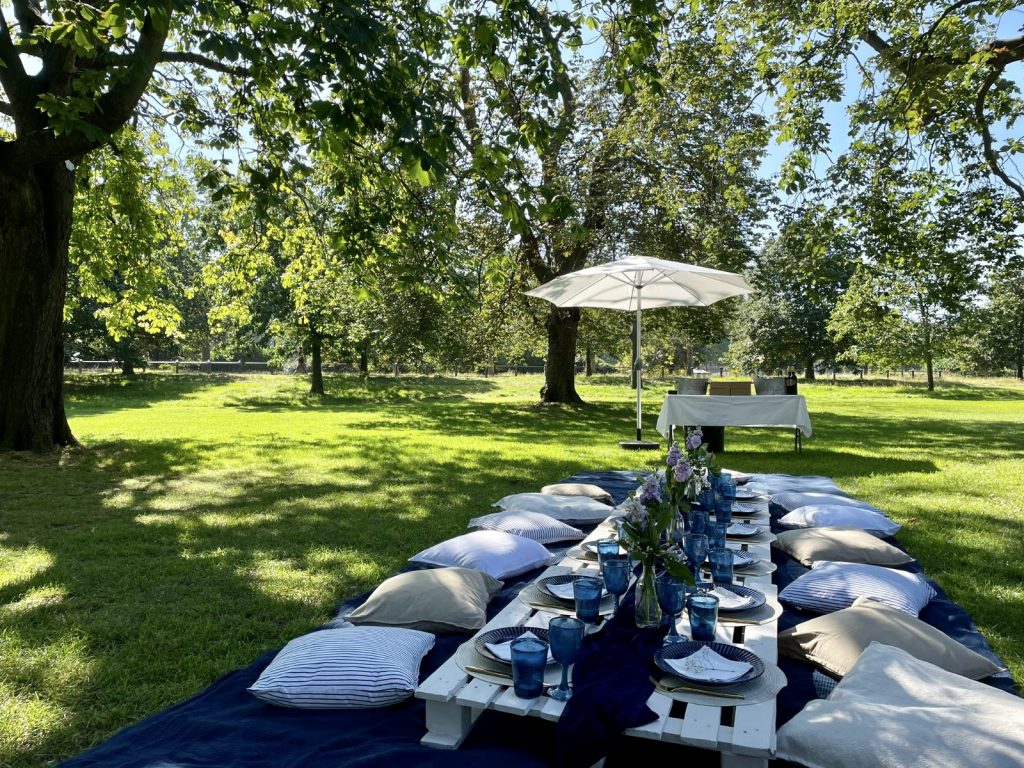 The Informal Picnic Setup
Perfect for casual events that allow guests to mingle without the formality of a specified place setting at the picnic table.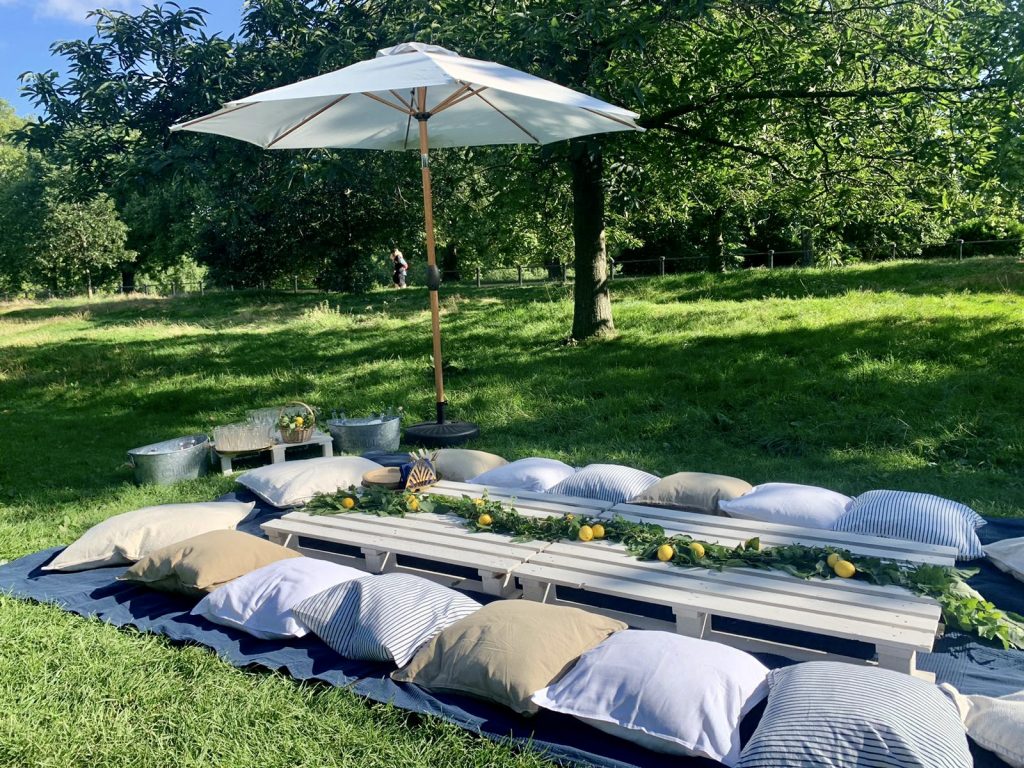 The Informal Picnic setup includes:
Picnic Blankets
Comfy Cushions
Pallet Style Table,
Seasonal Greenery & Flowers
Disposable cutlery and plates
Napkins
Bluetooth Speaker
Prices start at £26pp exc VAT
Our Traditional Picnic package is the perfect option for those looking for something quintessential and cute with the flexibility of creating an event that fits your needs and budget.
The biggest difference with the Traditional Picnic Package is that you keep everything from the picnic. Once you have purchased the Traditional Picnic Package you decide whether we setup or you do, whether you want drinks waiting for you on ice or you prefer BYO and whether or not we provide the picnic food or you cater the event yourself. It's the perfect "build your own" picnic.
Each Traditional Picnic Package seats 4 to 6 guests and you are able to order multiple to accommodate bigger groups.
The Traditional Picnic Package includes:
• Red & white gingham picnic blanket
• Wooden crate which makes the perfect picnic table
• Glass vase with fresh seasonal flowers/greenery
• Disposable plates, cutlery and napkins
Prices start at £110 exc VAT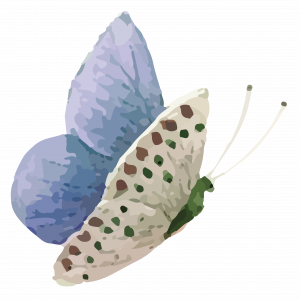 If you are looking to create a totally bespoke picnic experience, we are here to help bring your vision to life. Simply send us a detailed brief about the picnic event you are planning and we'll get to work on making it a reality.
POA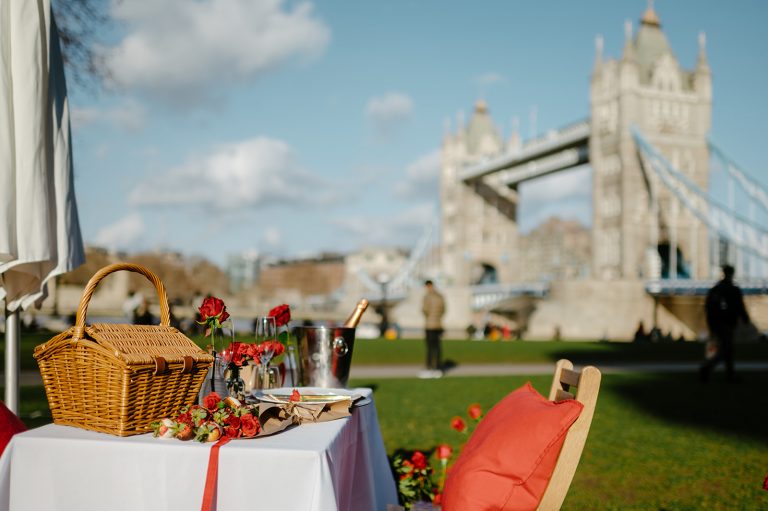 How to book your picnic event?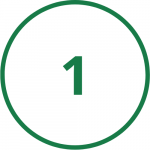 Make an enquiry for your occasion stating the required date, time, location and number of people attending. We will reply with our most recent brochure which includes our picnic packages, menus and all the info you might need.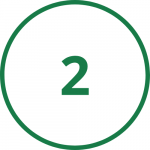 Picnic setup
Select which picnic setup you'd like.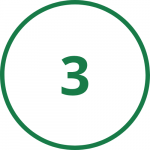 Picnic menu
Select which picnic menu you'd like.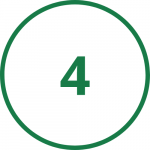 Additional information
Let us know any additional information like dietary requirements or special decor requests.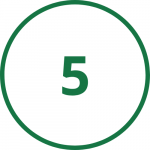 Drinks
Pre-order your drinks or let us know if you plan to bring your own.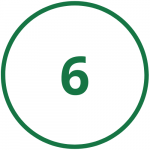 Payment
Pay for your event to secure your reservation.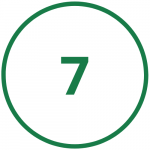 On the day
Arrive on the day to a beautifully curated picnic event which has been setup and catered for you.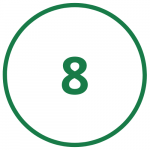 Enjoy
Enjoy your picnic experience for 2.5 hours (or longer if you've requested additional time) and leave all the cleaning up and packing away to us!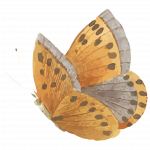 Luxury Picnic Enquiry Form